African Politics and Policy Interview with Abdinasir A. Ibrahim, Director of Somaliland Travel & Tours Agency (STTA)
APP: Could you please introduce yourself and the company you are working in?
Abdinasir A. Ibrahim: I am the Director of Somaliland Travel & Tours Agency (http://somalilandtour.com/), together with my best friend and university classmate Khalid M. Osman we founded this company in early 2008 with the vision that the country didn't have a Tourism services provider. It was hard for the Tourists & Foreigners to come to Somaliland unless they work with the government or the local and international NGO's, then we filled that gap and we are proud of what we have achieved so far.
APP: Which tourist tours do you offer? Which place is the most popular? What, in your opinion, is Somaliland's most attractive feature for tourists?
Abdinasir A. Ibrahim: We provide an extensive selection of tours and excursions such as cultural, classical and historical. We give our customers a wide variety of tour opportunities that will allow everyone to experience Somaliland in ways that are unique and personal. I would say the most popular place is Laas-Geel and I believe the most attractive feature is that the ancient Cave Paintings are one of the oldest pieces of rock art in Africa, age range from 7,000 – 10,000 years old.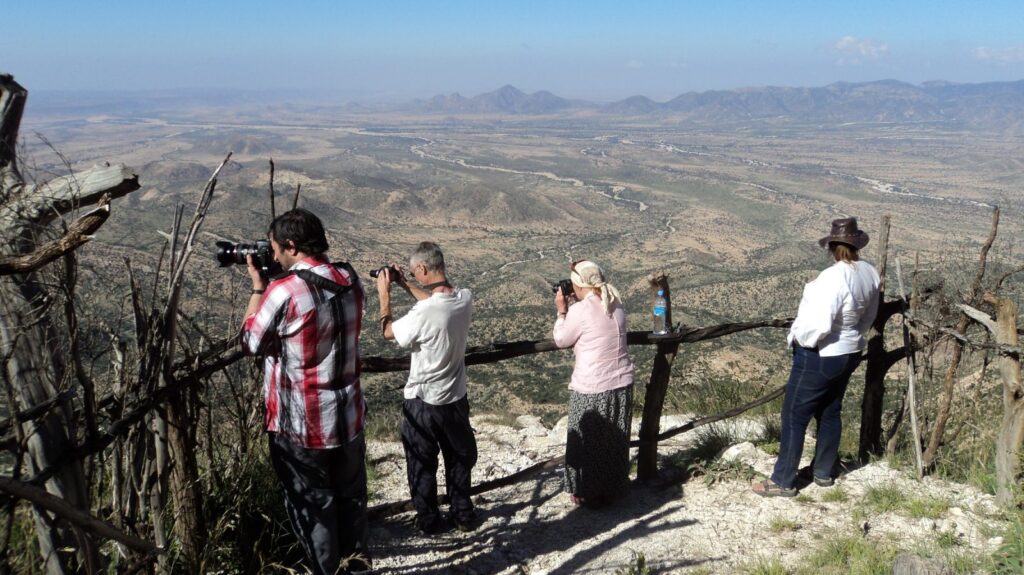 APP: What are the main achievements of your agency in tourism sector, and what are the main problems you face?
Abdinasir A. Ibrahim: We are the first Tourism Company in Somaliland, and we started from the bottom and next year we are celebrating for a 10 years since we opened the doors for our company, it has been a great experience.
Having said that establishing a new company for an industry which wasn't ready was very challenging.
APP: Who are your tourists? From which countries do they come? What are the areas they interested in?
Abdinasir A. Ibrahim: Our tourists are mostly from the UK, USA, Australia, Sweden, Canada, Germany and Russia. We have something to offer for all kind of tourists. Somaliland have an 850 km coastline with lots of pristine beaches, beautiful coral reefs, unique archaeological sites, rare birds and mammals, fabulous mountain ranges, and a year-round sunny, warm climate, so we are offering a wide variety of tour opportunities that will allow everyone to experience Somaliland in ways that are unique.
APP: How secure is Somaliland to come?
Abdinasir A. Ibrahim: Somaliland has a 0 per cent foreigners/tourists crime rate for the last 11 years and the safety and security of our clients are always our number one intention.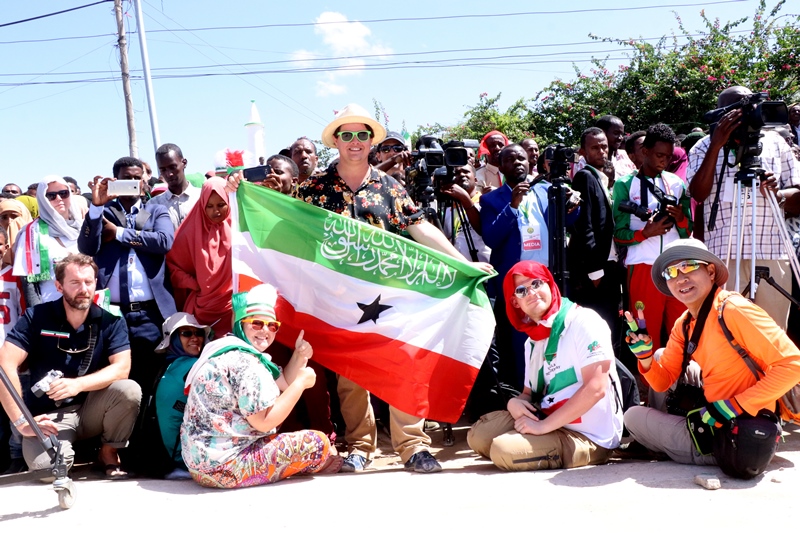 APP: Please tell us how to plan a visit to Somaliland?
Abdinasir A. Ibrahim: To visit Somaliland you only need to plan ahead and visas can be obtained on arrival only by prior arrangement with recognized operator like Somaliland Travel and Tourism Agency (STTA) or to get from Somaliland Missions in Addis Ababa, Ethiopia and London, UK.
Tourists can fly to the capital Hargeisa through the following routes: daily from Addis Ababa in Ethiopia with Ethiopian Airlines, twice weekly from Dubai with Daallo Airlines and Jubba Airways, and on Flydubai, who offers four weekly flights from Dubai.
By road, you can enter through Ethiopia and Djibouti, although it's cheaper to fly than driving.
A tax of US$60 is charged on entry.
APP: How can you describe the tourism situation in Somaliland? Is there a tendency to the increasing number of tourist arrivals? How far does the government support the tourism sector in Somaliland?
bdinasir A. Ibrahim: Tourism is one of the world's fastest-growing industries. According to the data we have when we started, the foreign tourist growth is moving forward slowly and the number is increasing but there is a long way to go.
The government recently established a new ministry for Tourism and Culture that shows the government's interest to promote and support the formation of the successful tourism sector and as a tour operator, we are welcoming that.
APP: How far does tourism impact development of Somaliland cities and regions? Does tourism contribute a lot in national economy?
Abdinasir A. Ibrahim: Yes, there is a successful tourist diaspora, which contributes the economy in many ways and regardless of the purpose of their travels they are largest investors of the country.
APP: How does tourism affect Somaliland's international recognition? How successful is Somaliland in promoting national tourism?
Abdinasir A. Ibrahim: Somaliland's lack of international recognition is the biggest factor that holding back our tourism industry, we believe when we get the recognition everything will change and our beautiful country will be open for international investment that make the infrastructure a world class.
As I mentioned earlier in your previous question, the government's creation of a Ministry only for a Tourism & Culture is a good sign for the Tourism future in Somaliland.
APP: What do you want the international community to know about Somaliland?
Abdinasir A. Ibrahim: I would like your readers to know that Somaliland was colonized by the British and got independence on 26 June 1960. On 1 July 1960, Somaliland voluntarily united with Somalia to form the Somali republic. After many years of injustice and brutal dictatorship, Somaliland broke away from Somalia 26 years ago. But to date, no country recognizes it as an independent nation.
Now Somaliland has everything a country would require: Peace, An elected government, an army, its own currency and a flag.
APP: Dear ! Thank you a lot for the interesting interview about your country and the ways we can visit and enjoy the beauty of Somaliland! May we wish you success in your initiatives and more tourists to come and discover the friendly people and fascinating culture!
The pictures are credited to Somaliland Travel & Tourism Agency.
Please visit the website for more information about the services the Agency offers.